Reflecting on the Rationale behind my choice of 'Reads'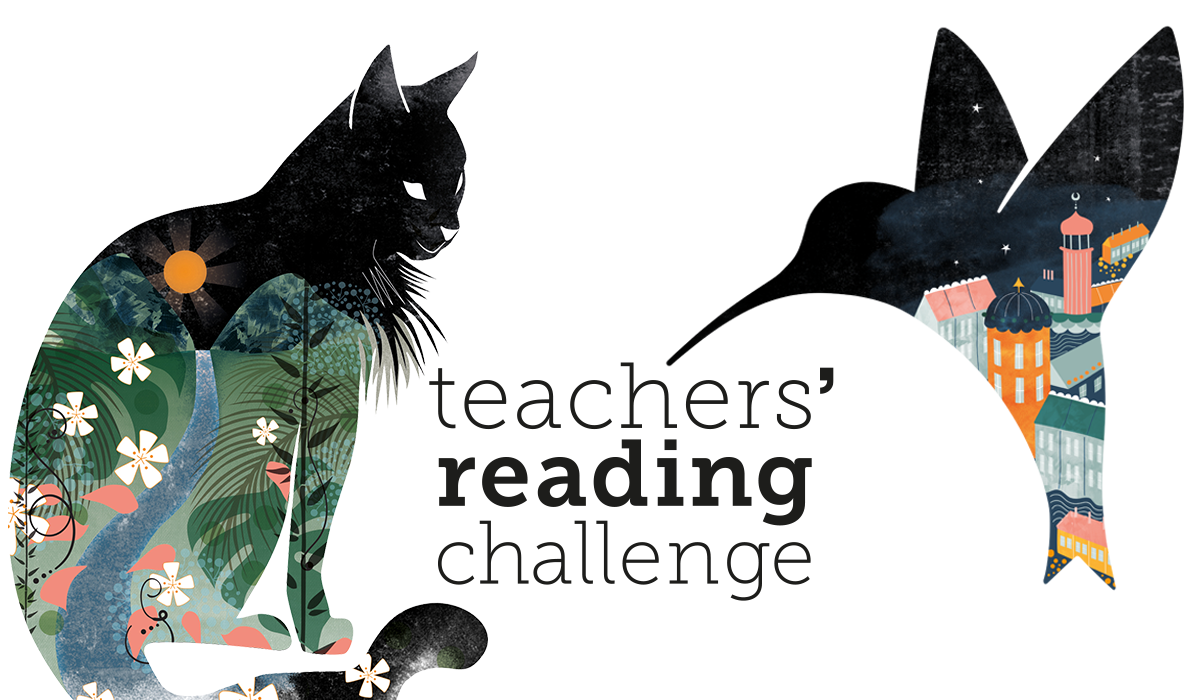 There was a lovely buzz amongst the teacher book-loving community on Twitter yesterday due to 'signing-up day' for the teacher's reading challenge 2020. #trc2020
I was starting to mull over which book I was going to kick off my challenge with when a really insightful Tweet about making book choices appeared in my news feed. Matthew Tobin, Lecturer in Primary English & Children's Literature at Oxford Brookes University asked Twitter how they went about choosing their next book to read. The information is presented in a really clear infographic.
You can find the Tweet here:
This prompted me to really think about my own book choices and the rationale behind them.
For me, choosing a book has always been a bit like choosing food from the menu in a restaurant: I stick to what I know I like to avoid making a choice that I'm disappointed with – and in the case of a meal, probably having to finish it! It took me a long time as a reader to realise that it's ok to not finish a book that's not to my taste and I believe this is as a result of not particularly being given 'permission' (as with food) to 'leave it' as a child. This is why book blether discussions with children are so important so that they can articulate their thoughts and feelings around books and their choices.
I am the sort of person that likes to have a plan, so I feel more comfortable starting the challenge knowing which books I am setting out to read, a sort of 'end goal.' 18% of the people Matthew surveyed said 'the mood they were in' influenced their next book choice but I can honestly say that's not me at all. I like lists. I have been using Goodreads for a little while now and I use the 'Want to Read' shelf in there to store books that interest me as soon as I come across them – it's like a virtual 'To Be Read pile.' I also find it quite satisfying moving the books onto my Goodreads 'Read' shelf and having a visual record of the books I've finished to look back on. I feel both of these strategies are equally helpful to children.
When making my book choices for the challenge, I consulted my Goodreads 'Want to Read' list and the 'Find a Read' lists on the trc2020 website. I decided I'm going to stick with the recommended target of 6 books. Although the challenge runs for 11 weeks, I know there will be a coupe of weeks around the time that school opens that I may be pressured for time and want my challenge to be achievable. I have some 'Bonus Reads' on stand-by though as I am optimistic. I also decided I'm not going to add any books I've already read from the 'Find a Read' lists or otherwise. I then reflected on my choices and how they fit with Matthew's findings.
So without further ado, here are my choices which I've tried to sort according to the themes in Matthew's infographic, but not necessarily the order I will read them in.
Stand By Your Author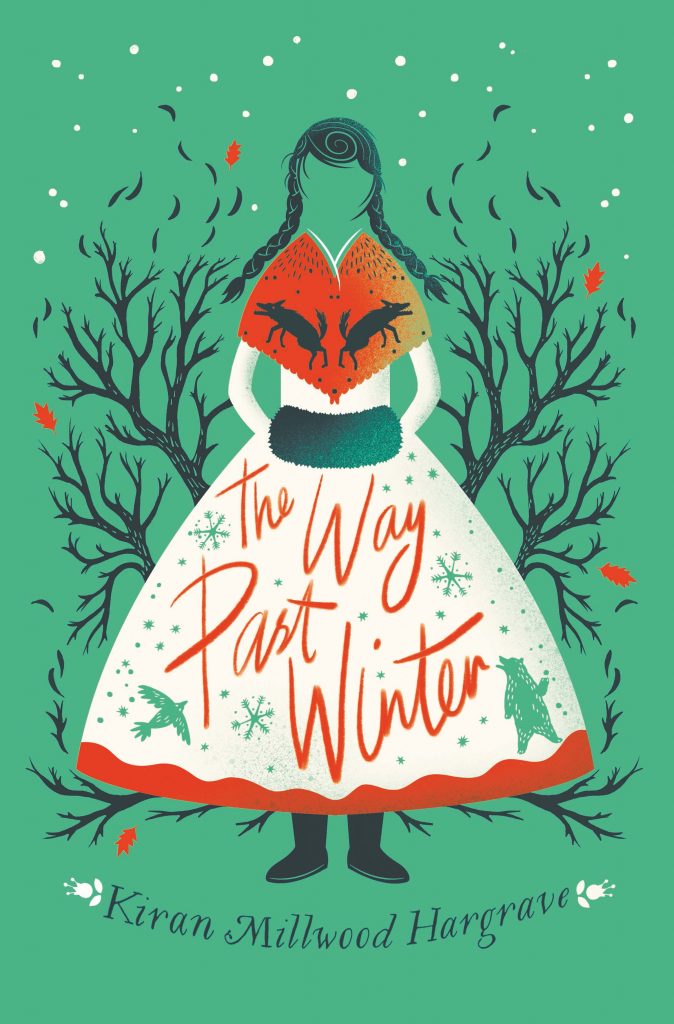 After thoroughly enjoying 'The Island at the End of Everything' and 'The Girl of Ink and Stars' Kiran Millwood Hargrave has become an author I just want to keep reading more of. These were both recommendations from a fellow book bletherer on Twitter, who has become part of a group of trusted 'go to' people I follow for their knowledge of children's literature.
I've also just discovered the next book 'A Secret of Birds and Bone' is being released on 1st October! (This could be going on the 'Bonus Reads' list.)
Diversifying Your Reading
Lower Key Stage 2 is the phase I have the least experience of teaching and I know the only way I'll feel more confident recommending books to children in this age group is by diversifying my reading. I tend to favour books targeted at Upper Key Stage 2. I recently read a lovely review of the sequel 'The Velvet Fox' and it sounded right up my street, so I need to read this first. The Midnight Swan is also due for release at the end of August so it would be great to read a trilogy by the same author. (Another two possibilities for the 'Bonus Reads' list)
Social Media Recommendations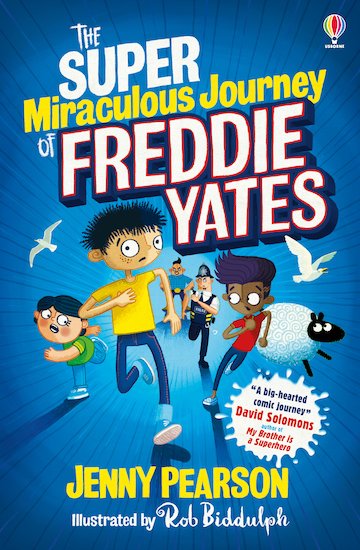 Coincidentally, another fellow book bletherer on Twitter shared this book last night as the first book of her trc202. She spoke so enthusiastically about the book, even though it was out of her comfort zone that I was intrigued to know more. This is my 'Wild Card' choice as it is not a book I would have chosen either.
Theme and Genre
'High Rise Mystery' has been on my 'Want to Read' list for months now and I love a good detective/mystery story! Equally, it's so important for Black and Minority Ethnic pupils to be represented in the literature we present to children and ensure that talented BAME authors get the recognition they deserve.
Stories that tackle difficult real-life issues have also always appealed to me. 'The Boy at the Back of the Class' made a lasting impression on me for that reason and I am keen to read 'Star Outside My Window' to see how Onjali Q. Rauf handles the challenging topic of domestic violence.
Reviews
I've read so many great reviews of 'The Ship of Shadows' since its release in July. It's also the Primary School Book Club August book of the month so I will read this in a week or so, to ensure my knowledge of the book is fresh for the discussion.
Bonus Read #1
I've selected 'After the War' as my 'Bonus Read' as it's only been a week since it was published and I've heard read a number of reviews offering high praise for it. Equally, stories about war are not a genre I would normally choose so this will help me diversify too. Knowing it's on stand-by will motivate me to exceed my challenge.
Interestingly, none of my choices were based on 'Judging a Book by its Cover' but children's choices are often influenced by book covers. Sadly, visits to bookshops haven't influenced my choices either. Due to Coronavirus, my shopping trips have been limited mainly to supermarkets.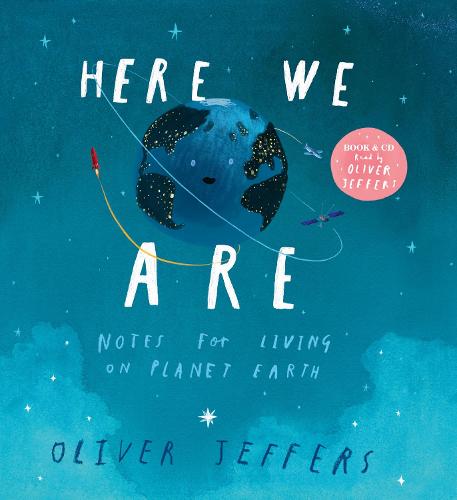 We are using 'Here We Are' as a whole school text when we return in September, using the CLPE planning units so I've not chosen an additional picture book for my personal challenge. Similarly, non-fiction is an area we know we need to improve dramatically in school so assessing that is going to be a separate reading challenge for me and my colleagues later on in the year/early in 2021.
I'm really interested to what others are reading and I've already started to have a look at the reviews on the trc2020 site. What have you chosen/thinking of choosing and how do your choices fit within the themes discussed? Are you more comfortable with a pragmatic approach like me, selecting most of your books at the beginning with a little 'wiggle room' or are you going to go wherever the winds takes you, selecting each book as it comes? Do you have a 'wild card?' I'd love to know your thoughts.
If you have't signed up to the trc202 and would like to, you can do so here: