It's publication day for Santa Jaws so I thought I'd re-share one of my favourite reviews I've written this year so far.
Primary Teacher Bookshelf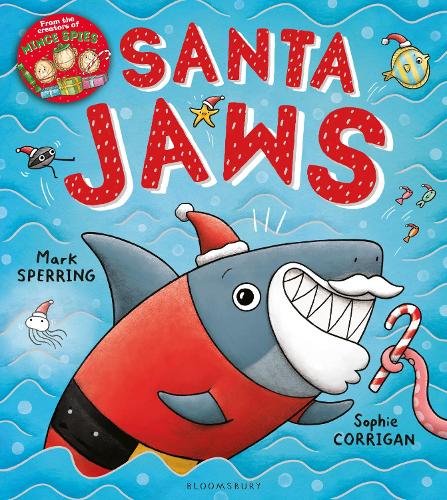 Mark Sperring & Sophie Corrigan
Bloomsbury – 15th October 2020
"Deep beneath the deep blue sea, it's almost Christmas Eve and a Sneaky Shark named Shelly has something festive up her sleeve!"
Santa Jaws is a fantastic fishy tale full of festive fun!
It's Christmas in Coral Town and Shelly the Shark sneaks off to 'Haddocks' the 'posh' Christmas store (love the 'For Sail' sign in the background!) Here she stealthily purchases a Santa suit in order to lure the other sea creatures into to her lair.
Most of the other fish know her tricks and suspecting that they're about to become a slap-up fish supper, swim for their lives. But an unsuspecting little Squid named Sid passes by herunder-water grotto. Desperate to experience the magic of Christmas, sweet little Sid the Squid knocks on the driftwood door…
Sid's tentacles are trembling as he tiptoes into the underwater cave. What…
View original post 250 more words